Ferguson Wellman
Environmental graphics serve as a functional and beautiful integration of branding and core values into the workplace.
Ferguson Wellman, a leading wealth management firm, worked with our good friends and collaborative partners Mackenzie to fully renovate and update their Portland headquarters. We were enlisted to integrate their brand and core values into the built environment.
Ferguson Wellman had identified 5 core values on a 2000 company retreat. These values are at the heart of who they are and how they interact with clients and colleagues. We stylized each of their value statements and installed them throughout the office.
Our design challenge was to provide safety and privacy screens for their glass doorways and wall systems without obstructing light or distracting from the clean, modern interiors. Inspired by the image and history of their bronze coin logo of a Roman Emperor, we created custom graphics that reinforced their brand values while providing a balance of light and privacy.
The result is a sophisticated representation of brand woven seamlessly into their modernized workplace.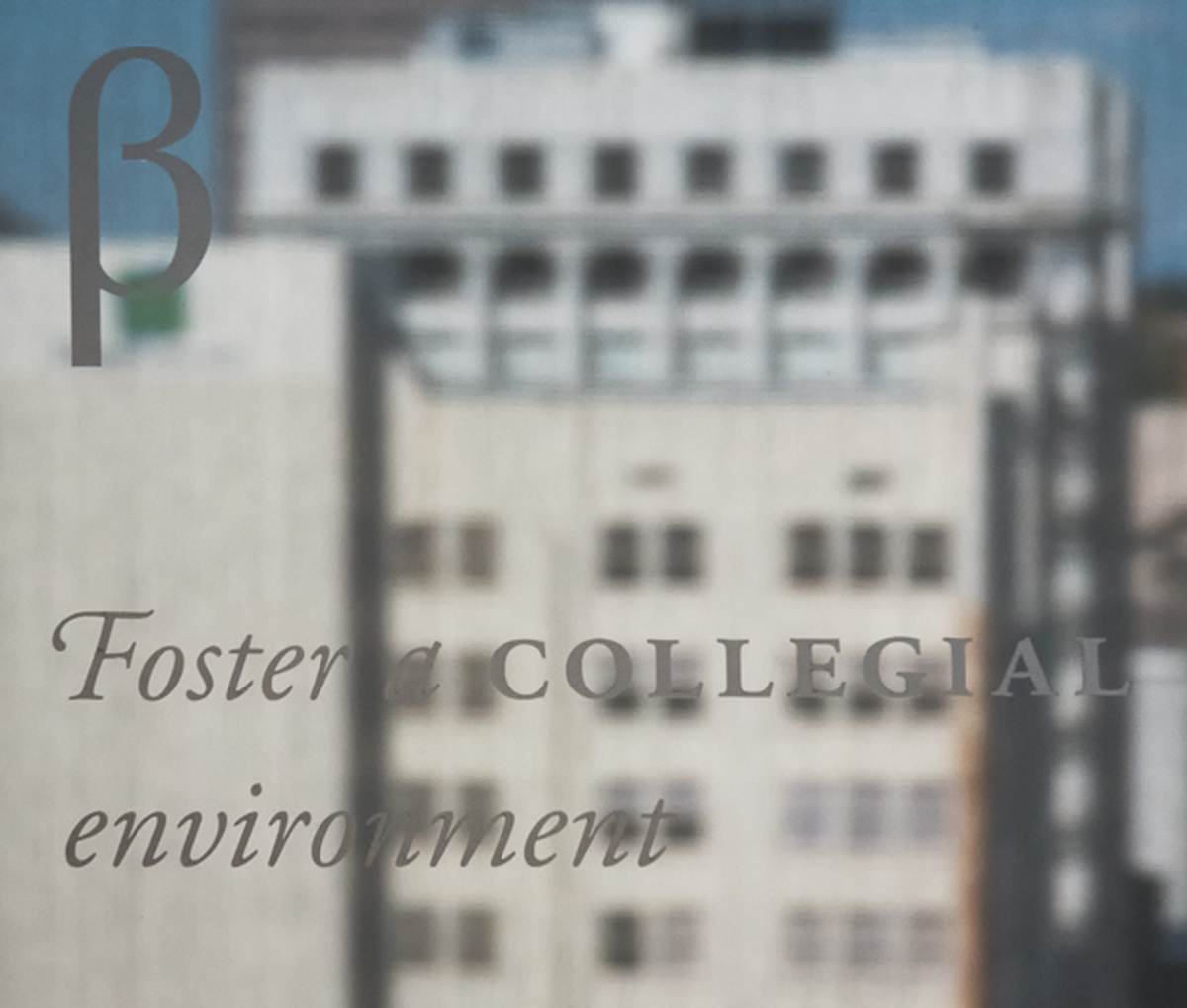 Brand Strategy

Environmental Graphics

Signage & Wayfinding
Let's Do as the Romans Do.