WALSH Construction Co.
Building value in the Pacific Northwest for more than 50 years.
Project Goals
Think Joule started working with WALSH in 2016 when WALSH approached us to expand and unify their brand. With locations in three separate cities, they felt they needed to standardize their brand story and create a cohesive suite of materials.
Strategy
In Phase I, we worked to develop strategic foundational messaging including company core values and mission and vision. Next we wanted to increase brand awareness across all touchpoints, introduce the updated messaging to internal and external audiences and expand the brand assets to communicate the newly solidified brand story.
Challenges
Saturated marketplace with good competition meant the brand had to rise above

Unifying each location with consistent use of brand fonts, colors, messaging and assets

Identity and name confusion with the Chicago based Walsh Group who recently moved into the PNW

Articulating a shared vision for the company that remained true to their core values and positioned them for the future state of the company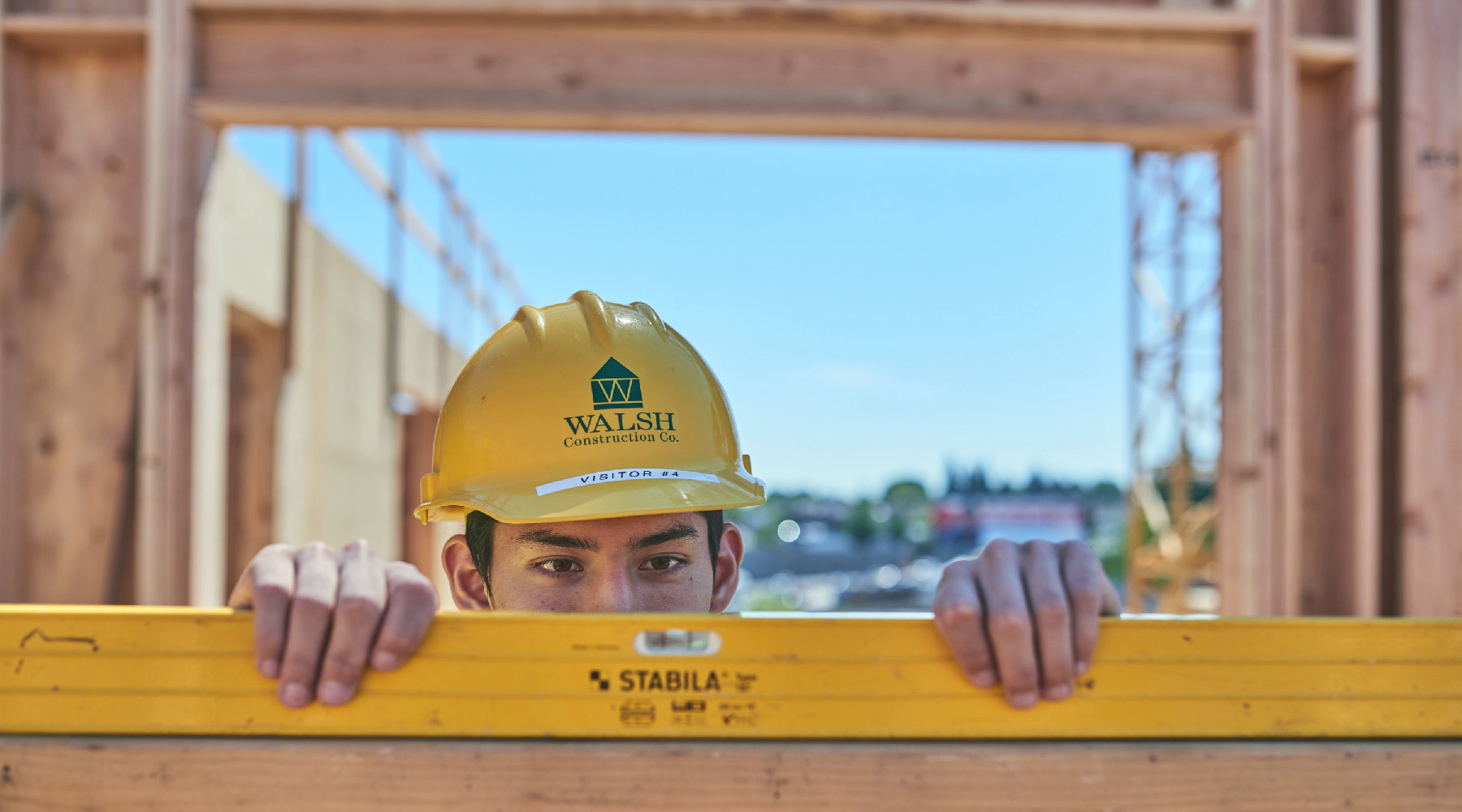 Deliverables
Evaluate and audit all print and digital communications assets

Unified brand guidelines and stationery suite for Portland, Seattle and Tacoma offices

Core copywriting to create standardized messaging across all materials

Branded marketing materials, including brochure, booth design and branded swag, to communicate the WALSH culture and values and present a fun, rewarding career path to college students during recruiting fairs

Editable RFP and PowerPoint templates for internal use to present clients with services and capabilities

Branded newsletters, The Addedum and The Spec Sheet, to maximize internal and external communications, respectively

Prominent safety compliant jobsite signage that is recognizable and communicates identity

Creative art direction for active "from field to office" photo shoots with photographer Aaron Lee

Central asset library of all materials for use across all locations
Results
WALSH has a clearly defined brand with dedicated materials that communicate their value, build upon their reputation and articulate their brand story and message. Their materials are helping them attract clients and talent to all three locations.
Brand Strategy

Collateral Materials

Copywriting

Environmental Design

Logo & Identity

Messaging

Signage & Wayfinding
Let's Make a Meaningful Brand